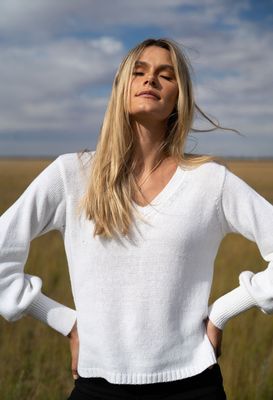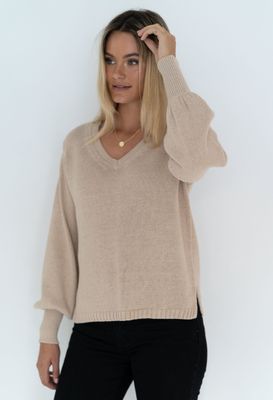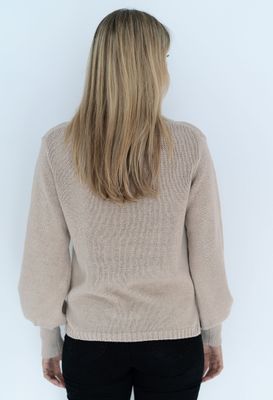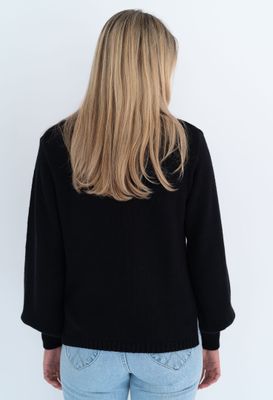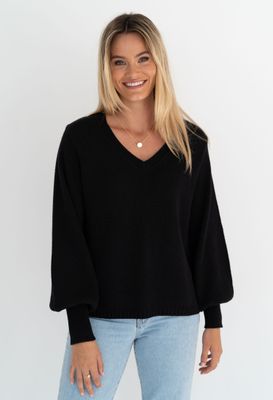 3. Valley Jumper
Humidity AW22
$165.00
A classic easy wear stylish knit with stunning balloon sleeve
Made from natural fibres - soft linen/cotton blend
Fitted cuffs allow you to push the sleeves up securely
Ribbed cuff, hem and V-neck band
Mid-weight knit that you won't overheat in - breathable knit
Wear all year round
Will not pill
True to size – relaxed fit

It's all about the sleeves – please!
This super-soft washed cotton/linen blend is a refreshing take on a cosy classic and features a beautifully shaped v-neckline. The soft, shaped balloon sleeves offer a casual, elegant feel.
The natural cotton/linen fibre has been knitted into a delicate mid-weight braided pattern which will keep you perfectly comfortable during the cooler months.
SKU: 10000-255-4